03 May

Cantine Aperte 2018

"Cantine Aperte" is an annual event, by Movimento Turismo del Vino.
Since 1993, on the last Sunday of May, the wineries that participate to the event open their doors to all wine lovers and enthusiastic.
This year for the first time "Cantine Aperte 2018" will take place at the Tenuta Cicogna of Alonte.
On Sunday, May 27, from 10am to 6pm, come and experience a day between the vineyards, with wine tasting, a guided tour of the Cicogna Resort and a children's play area. The visits to the vineyards will take place at the following times: 11am, 1pm, 3pm and 5pm. The path will be indicated, so it will be accessible independently as well.
To top it off, the amazing hamburger from Rivetti will be served on a foodtruck.
The price for the event is 10 euros per person (includes wine tasting, visit and wine glass).
Share your pictures of the event Cantine Aperte using
#cavazzawine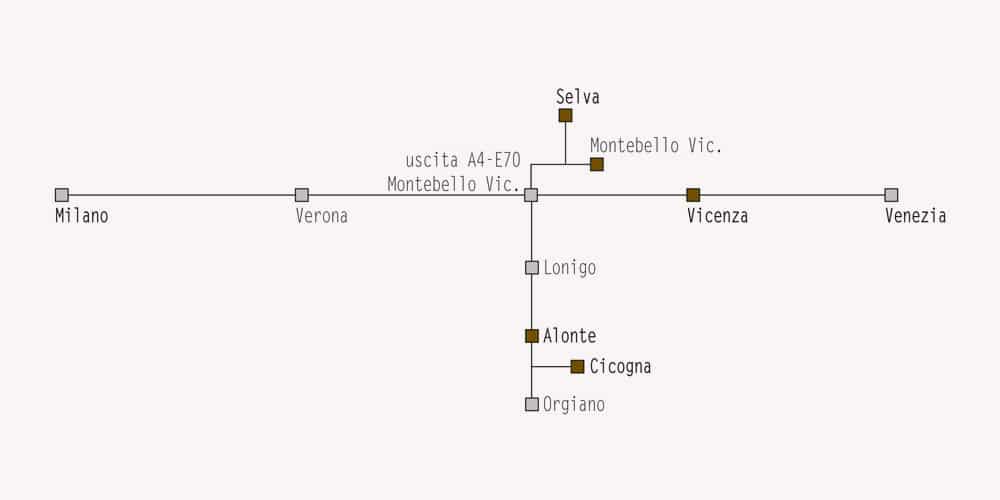 An ancient estate in the heart of the Berici Hills once owned by a noble family of Cicogna counts, the name now signifies our collection of grand reds.
When our grandparents first visited the estate in 1987, they were sold; it was love at first site for the 125 acres of red earth, with its combed rows of vines sharing space with olive groves and woods. From Cicogna you can enjoy a unique view from the Rocca Pisana villa, a magnificent example of Palladian architecture, to the Apennine Mountains and Po Valley which shines until it reaches our feet.