28 Jun

The new Prosecco DOC Rosé, Extra Dry, Millesimato 2020 Cavazza makes its debut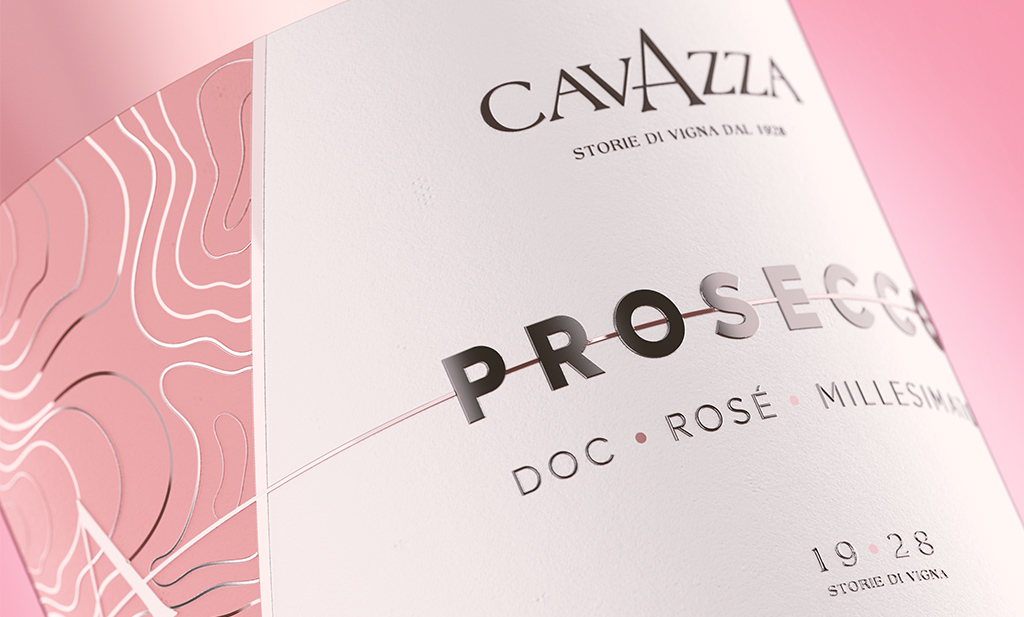 The new Prosecco DOC Rosé Extra Dry Millesimato 2020 Cavazza has joined our company's sparkling wine line, thus extending the offer of an all-Italian venture.
The sparkling wine craze and rosé trend in Italy have led to the production of Prosecco DOC Rosé Extra Dry Millesimato 2020 Cavazza, the real novelty of the 2020/2021 vintage. This new sparkling wine will be pivotal for the wine world and our company. The production regulations indicate a minimum of 85% Glera, with an addition of a maximum of 15% Pinot Nero fermented on its skins and grown within the DOC Prosecco area. It must be produced with the Martinotti Charmat Method, remaining on its lees for at least 60 days, in the Brut Nature and Extra Dry versions.  The label must indicate Millesimato (single-vintage) and the grapes used must be at least 85% of the year in which the wine is produced.
Cavazza has taken up this new wine challenge and has created its new Prosecco DOC Rosé Extra Dry Millesimato. A Martinotti Charmat Method Sparkling Wine which spends three months in stainless steel tanks to lend delicacy and elegance. It has a delicate, very pale pink colour, due to the blend of Glera (90%) and Pinot Noir (10%) which undergoes a short maceration on its skins. Its fruit-forward, gracefully contoured, stylish bouquet shows hints of wild strawberries and rose petals. The fresh tasting, fragrant wine is ideal as an aperitif, served at a temperature of about 4-6°C, with snacks. It also pairs very well with starter and fish dishes.
The Prosecco DOC Rosé Extra Dry Millesimato Cavazza label also deserves special mention due to its brand new, modern, elegant, feminine, pink graphics. A clear reference to the character of this new sparkling wine.

PROSECCO ROSÉ
DOC Extra Dry Millesimato
Glera 90%
Pinot Nero 10%
A sparkling cuvée made from Glera and Pinot Nero grapes. Soft powder pink color, on the nose elegant floral aromas of rose petal and small red fruits berries like wild strawberries. On the palate it is enveloping and delicate, fresh and sapid.
Discover more
Share your pics with
#cavazzawine