02 Sep

Cabernet Sauvignon Day: celebrate it with Cavazza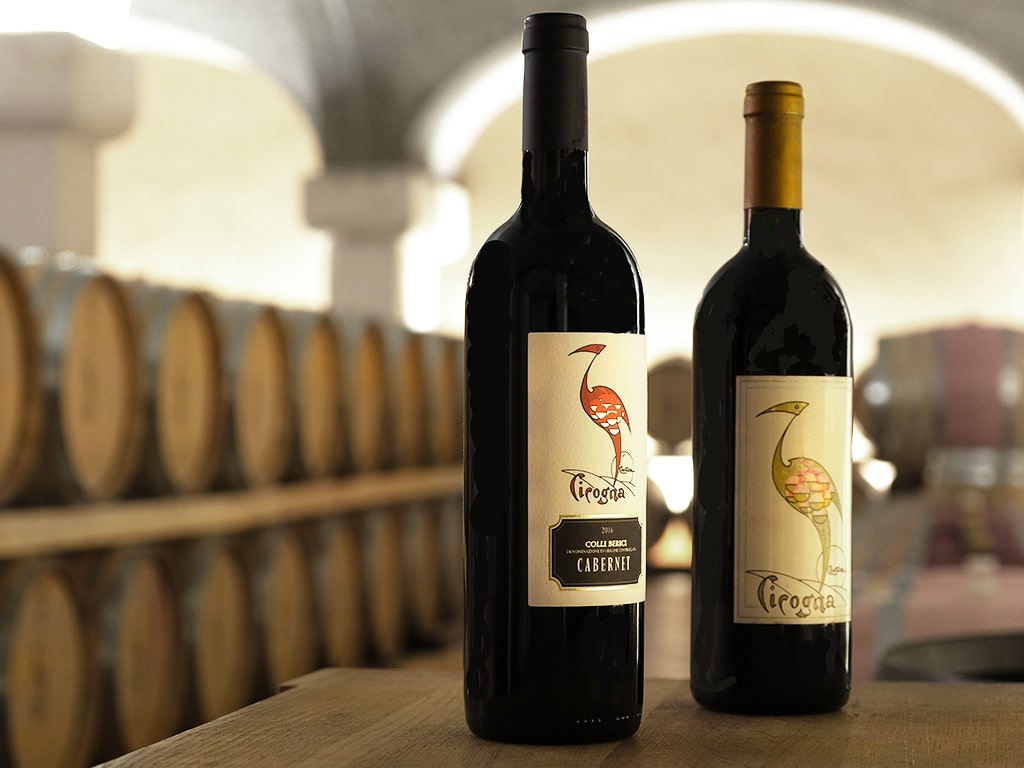 On the day devoted to this vine, we will explain the differences between Cavazza's two Cabernet Sauvignons
Cabernet Sauvignon is the most widely grown red grape variety in the world. This fascinating, versatile grape produces important, complex and extremely age-worthy wines. In France, the perfect terroir is the Bordeaux territory, but other excellent areas can also be found in Italy, Spain, California (Napa Valley and Sonoma Valley), Chile (Maipo Valley), Australia (Barossa Valley), just to name a few.
Cabernet Sauvignon has a deep ruby red color, showing purplish bordering on bluish hues in youth. The vine has a strong identity: its most recognized aromas are those of red and dark berries like blueberry, plum, blackberry, black currant, extending to green bell pepper and tomato leaf. On the palate it is a generally full-flavored, well-structured and tannic wine. It ages very well in casks and, subsequently, also in bottles from 3-4 to over 20 years.
In Italy too we can find some territories that are well suited for growing Cabernet Sauvignon and one of the places where this grape variety is able to best express its characteristics is the Colli Berici area, in the province of Vicenza, precisely on sites where our family has been cultivating it with enthusiasm for many years now.
The Cavazza family has always loved Colli Berici Cabernet Sauvignon, so much so that we have continued our choice of growing and producing it in two areas and two different ways, to enhance its peculiarities.
Our Cabernet Veneto IGT Cavazza grows on clayey-calcareous land in the Colli Berici, at the foot of the hills extending between the towns of Lonigo and Alonte. The grapes macerate in stainless steel tanks for eight days and, after racking, they continue to rest in steel tanks. This is how we obtain an easy-drinking, modern, young wine that maintains and shows all the distinctive aromas of its grape vine.
While Cabernet Cicogna Colli Berici DOC reflects the ultimate expression that Cabernet Sauvignon gives us in the Tenuta Cicogna vineyards. In this hilly territory of marine origin, the estate comprises 40 hectares where soils are mineral rich, particularly iron, giving a typical red soil, our family pursues a more sophisticated wine project. Extreme care in the vineyard, hand picking and selection of grapes, ageing for one year in French oak barriques and a further year of bottle ageing: this is our recipe to obtain a flavoursome, deep, mouthfilling, velvety, gracefully contoured and leisurely wine, which fully reflects our passion and extreme care in producing Cavazza wines.
Share your pics with
#cavazzawine