05 Jul

Cavazza at VinoVip Cortina 2017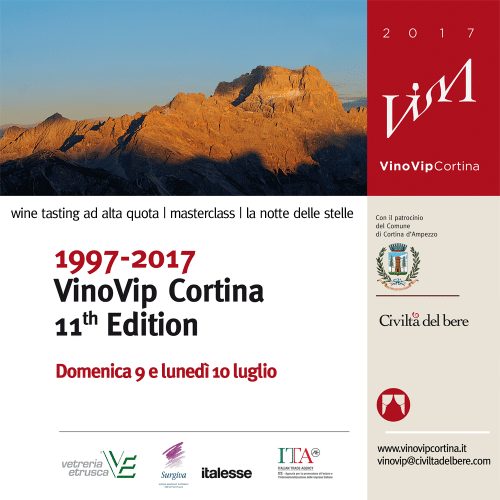 Vinovip Cortina 2017 returns, the biennial event conceived by the magazine  Civiltà del Bere, in the heart of the Ampezzo Dolomites. On Sunday, July 9 and on Monday, July 10, selected producers, journalists and enthusiasts, will meet for tastings and conferences on topical subjects in the mountain lodges of Col Drusciè, Ra Valles and Faloria, locations with a view on the most beautiful mountains in the world.
This year we will participate for the first time. The theme of our tasting is "Young Dreamers and Small Lands" and it will take place on Sunday, July 9, from 12:00 pm to 5:00 pm, at the Grand Hotel Savoia, located at via Roma 62, Cortina D'Ampezzo.
The theme of our wine tasting is dedicated to all the vintners from smaller geographical designations that never stopped promoting their land. This is why indigenous vine varieties of wine were chosen, as they better tell the story of our winery: the indigenous Garganega grapes for "Bocara" Gambellara Classico Doc, and the indigenous Tai Rosso grapes for "Corallo" Colli Berici Doc 2015.
Two days not to be missed for those who work in the field and for wine lovers. More than 250 labels will be available for tasting, from the most prestigious italian wineries. But Vinovip Cortina 2017 will not only be a wine tasting experience, there will also be conferences and the chance to meet producers and world-renowned experts.
For more info and the detailed program, please visit the official website of the event: http://www.vinovipcortina.it/.
We look forward to see you!